290 Dolores St.
Since November's election, many communities have reported a significant rise in incidents of bias, hate and harassment. We may not want to just be a bystander – we may want to help if we see something happening – but it's not always easy to know the right thing to do.
Please join us at a hands-on training to learn and practice ways to deal with hate and harassment against our communities, neighbors, families, friends, and visitors.
We hope that this will be the first of ongoing connections to build a community of concerned and caring people standing strong together against bias and hatred.
Sponsored by Sha'ar Zahav, the First Mennonite Church and Keshet. Additional neighborhood faith communities and associations to join in the coming weeks.
Facilitator Bio: Dr. Renato Almanzor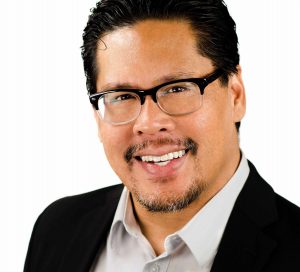 Beginning January 2017, Dr. Renato Almanzor will be the Executive Director of East Oakland Building Healthy Communities. Renato's experience emerges from over 25 years developing leaders committed to equitable communities, multicultural organizations, and social justice. He has been invited to teach at many universities (e.g., Humboldt State University, California State University East Bay, University of San Francisco, Alliant International University and Argosy University), courses ranging from organization theory and organizational behavior to working with diverse populations and designing multicultural organizations; in addition to chairing dissertations and research projects.
In addition, Renato has held executive roles at UC Berkeley and Oakland Unified School District. As a leadership expert, he has delivered keynote addresses, workshops and seminars on issues related to leadership for equity, cultural diversity, organization development, and social change. His professional practice ranges from executive coaching and strategic planning to change management consulting and team development. For his efforts, he was awarded the Wallace Alexander Gerbode Fellowship in 2015 and recognized for Transformative Leadership by the California School Age Consortium in 2016.
Dr. Almanzor received his Ph.D. and M.A. in organizational psychology from the California School of Professional Psychology, his M.S. in counseling from San Diego State University, and his B.A. in psychology from the University of California, Davis. He completed certification as a Life Purpose Coach through Transformation Services, Inc.; a year-long program Practices in Transformative Action at the East Bay Meditation Center where he also served as an apprentice the following year; and certification for Zumba Instruction.
From 2008 – 2016, Renato ran all of the programming for LeaderSpring, including their two-year fellowship program for nonprofit executive directors and their LeaderSpring Consulting Group that supports community leaders working with low-income communities and communities of color (www.leaderspring.org). In this capacity, he strengthened the leadership and management competencies of leaders, developed communities of leaders, and supported the transformation of the systems in which they work.